Buy a bird net for a garden or balcony
If you want an effective and inexpensive solution for deterring birds, our bird nets are just what you are looking for. Our range of nets to protect fruit trees against thieving beaks includes different materials in different sizes and mesh widths. However, you can, for example, also buy a bird net that is custom-made specifically for your purpose. We also offer appropriate accessories for easy installation on balconies, windows or building facades, and will be happy to help you to choose the right net over the telephone.
Protecting building facades with anti-bird nets
Bird nets can provide building facades, for example of listed buildings, and particular areas of the roof with effective protection from contamination with bird droppings. The nets prevent pigeons in particular, but also sparrows and other urban birds, from stopping there or building a nest. As an effective and animal-friendly form of bird deterrent, our nets provide an inexpensive and optimal alternative to costly pigeon deterrent systems.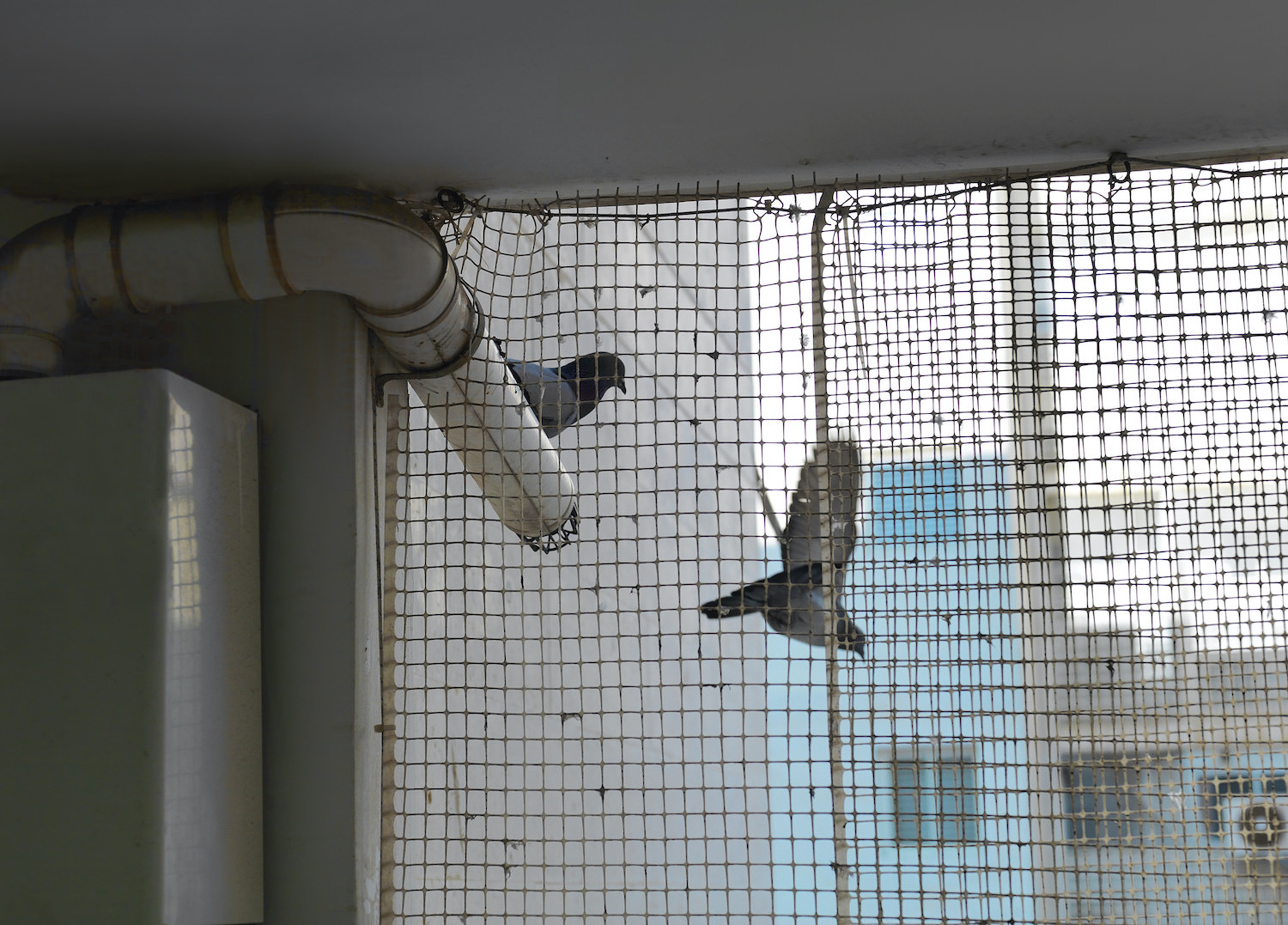 Consider mesh widths for different species of bird
The mesh width is one of the most important criteria for bird nets. If the mesh is not the right size, the net will not provide adequate protection. If you would like to protect smaller birds, such as sparrows or tits, whilst deterring pigeons, you can take this into consideration both in the installation of the net and in the choice of the mesh size. On plantations or in a garden at home, on the other hand, there are often starlings, for example, which act as an unpopular thief, tampering with the fruit on your trees. We recommend – irrespective of the species of bird – that you choose a mesh width of between approx. 2-6 cm for your bird net.
Bird nets – material and installation
Bird nets can – just like cat nets – also be fastened to balconies and windows. In this way, wild birds can be kept away and your own birds, for example budgerigars or parrots, can be protected as they fly freely around your home.
As with all other safety nets, it is recommended that you ensure that the net is installed securely. The bird nets are quite easy to secure with a bit of DIY skill, with the help of dowels, hooks and ropes.
The installation of the bird net right around the top of a tree only leaves birds a limited space to get at the fruit in the garden or on a plantation. It is very easy to secure the net here, and it provides effective protection against birds.
A bird net should be made of a weatherproof material due to its use outdoors. Polyethylene or nylon are recommended here, for example. If required, you can also obtain bird nets from us that have wire reinforcements or are made of a particularly flame-resistant material.
You will also find other safety nets in our categories Safety nets (sport) and Safety nets (construction).